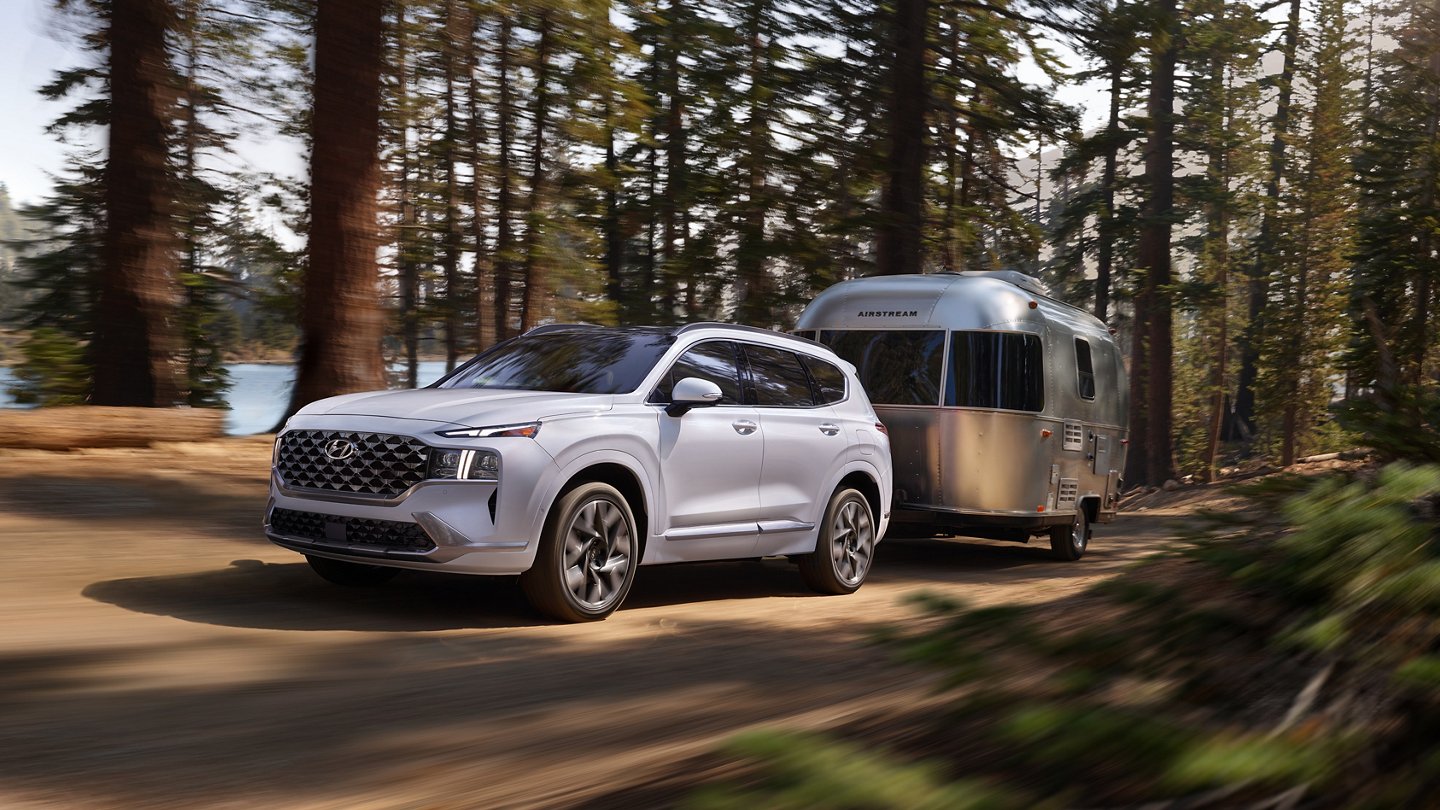 Daul Hyundai

2021 Hyundai Santa Fe
Make Every Trip Worthwhile With the 2021 Hyundai Santa Fe
If you are in La Crosse and are looking for a car that is not compact and also is not as big as the midsize SUV, then the new Hyundai Santa Fe is for you. Available at Dahl Hyundai, the Hyundai Santa Fe gives you the best of both segments in terms of price, size, and features available. The new Hyundai Santa Fe's cabin gives you more space than a compact SUV, and its price is more affordable, unlike larger SUVs making it even more attractive for drivers in Genoa WI,. The new Hyundai Santa Fe offers excellent value to drivers, and with the 2021 model sporting plenty of updates, this vehicle has just gotten more enticing than ever.
The new model has been redesigned for 2021, starting with the front end, which now features a unique rectangular grille flanked by stylish headlights with vertically oriented LEDs. You can now have sleek T-shaped taillights with a horizontal light bar connecting the two taillights on the rear end. On the inside, you get to enjoy a larger touchscreen and transmission buttons rather than a gear shifter. The best bit lies under the hood, where the 2021 Hyundai Santa Fe is all-new. You get a larger 2.5-liter I4, which not only gains six hp compared to last year's but also has excellent fuel economy.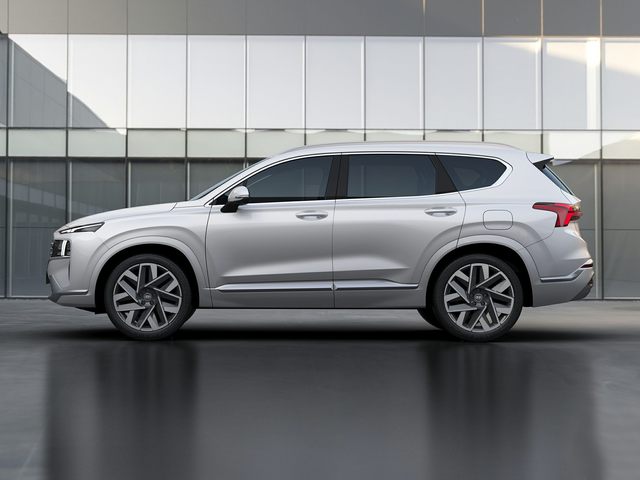 What's new in the 2021 Hyundai Santa Fe?
New and excellent powertrain options, including a hybrid and a plug-in hybrid.
New great exterior.
New advanced safety features.
The all-new Calligraphy trim.
The interior has been updated.
What should drivers in West Salem and Westby expect from the new Hyundai Santa Fe?
A stylish exterior plus an updated cabin.
Many advanced safety and driver assistance features are offered as standard.
Two new potent gasoline options plus a hybrid powertrain.
A new trim, the Calligraphy.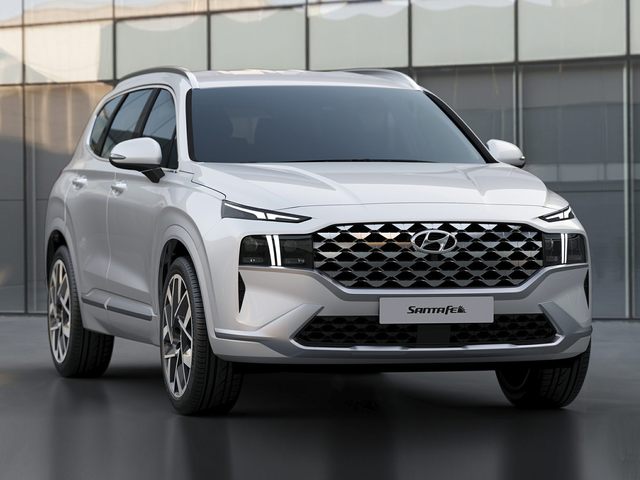 How is the performance of the new Hyundai Santa Fe?
The 2021 Hyundai Santa Fe will be available with four powertrain options. At the moment, only three options are available, but we expect that later in 2021, Hyundai will roll out the plug-in hybrid for this model. The available options are two potent gasoline engines and a hybrid. The standard engine driving the new Santa Fe will be a 2.5-liter I4 generating 191 hp and 182 lb-ft of torque. The other option is the turbocharged version of the same engine, which chugs 277 hp and 311 lb-ft of torque. The standard engine is rated 26 mpg combined with its turbocharged version managing 25 mpg combined. Finally, you can have a hybrid option that combines a 1.6-liter I4 with an electric motor to deliver 225 hp and 195 lb-ft of torque.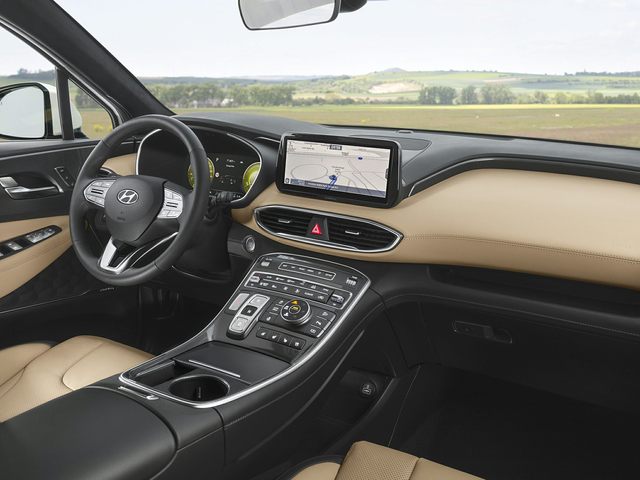 How is the interior and technology?
If you are looking for a tech-laden vehicle in Holmen, then you will love the new Hyundai Santa Fe. Hyundai does not go easy on the technology in this one. There is plenty of screens to go around, with a 10.25-inch navigation display and a 12.3-inch digital instrument cluster. If that is not enough, Hyundai no longer uses the gear shifter in the Santa Fe, and now we have a push-button transmission selector. Without the gear shifter, more space is created for nifty storage compartments to keep your valuables. On top of that, plenty of soft-touch materials trim the cabin, and the ambient lighting is a nice touch.
There are also many options available with new colors and materials available, making the new Hyundai Santa Fe very luxurious. And for all your entertainment needs, you will have a 12-speaker Harman Kardon stereo to keep you company.
Visit Dahl Hyundai Today!
The roads might be long, but you can make those trips enjoyable with the new Hyundai Santa Fe now available at all our dealerships in La Crosse. Call us today to schedule a test drive or reserve your new Hyundai Santa Fe.